Professional Lawn Treatment Plan from £2.77 per Week
Get Quote
You might be wondering; What makes a lawn healthy and green?
4 main reasons for a healthy lawn:
Grass variety selected for the right conditions

Well-nourished lawn grass plants

The right watering regime so the grass doesn't become stressed

Lawn turf that's from weeds and disease
The truth is, it's not rocket science to achieve a healthy, green lawn all your round
Perhaps you'd like to know;
One thing you might need to know is;
Why do I need to feed my lawn?
In nature plants are pretty good at feeding themselves;
3 ways plants feed themselves:
Leaves absorb the sun's energy and carbon dioxide and convert this into food (photosynthesis)
Leaves are eaten by wildlife and their excrement returns to the ground and feeds the plants
Leaves fall from plants, decompose and re-feed the plants
So you might now want to know;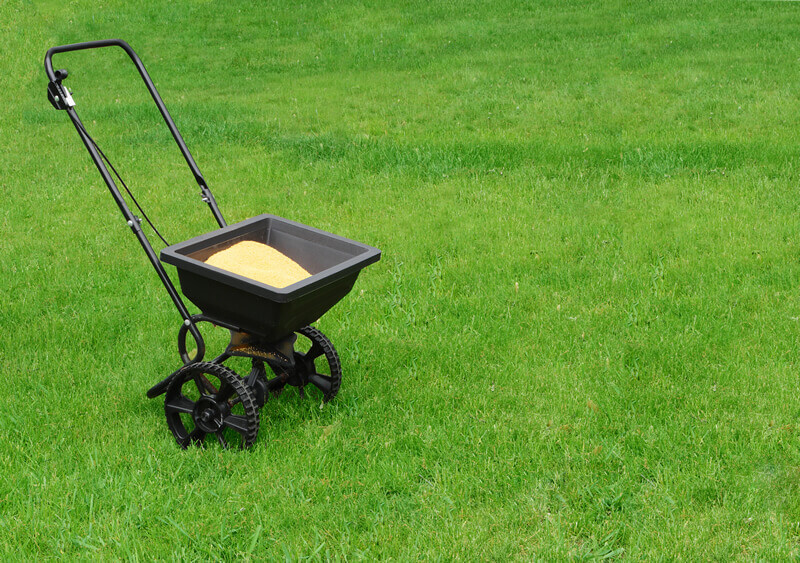 Why do we need to feed lawns if plants can feed themselves?
Regular mowing reduces the amount of leaf and the ability to convert energy into food
We don't have animals eating lawn grass and leaving behind their excrement as food
Removing mown grass prevents it from decomposing and feeding the plant
Rain washes nutrients down through the soil and away from the grass
Here's the important bit;
A well-planned lawn feeding programme will promote healthy grass growth and prevent disease
It's cheaper and more cost effective to pay a lawn professional to feed your lawn than it is to do it yourself