Lawncare Service in Havant Tailored to Your Needs
Whether it's a business lawn or a lawn in your own home, if it's important to you, it's important to Shrekfeet. We take care of everything to make your lawn look beautiful and fresh, from lawn treatment to replacing moss and weeds with lush green grass.
Lawn care is an art, and we're proud to be on the cutting edge of the industry and give Havant's lawns new life. Also, we know that each lawn has its own needs and challenges that require a professionally made plan to get the most out of it.
But when it comes to lawn care in Havant, the Shrekfeet team doesn't leave any stone unturned and always comes up with the best solution, taking into account climate change, different types of soil, weed treatments, and the effects of moss, thatch, and compaction. So, if you want your lawn to look great, you should talk to us right away.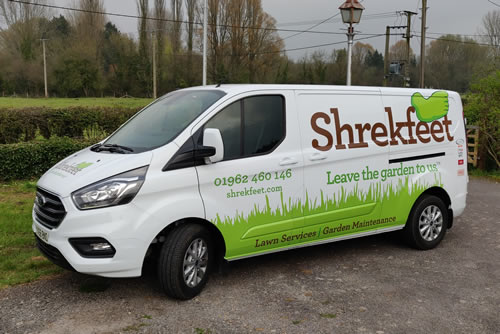 Charlotte M

Very impressed with the knowledge imparted on our first meeting ; from then on Ian has been helpful, punctual, courteous and fair. We would recommend him with five stars.

Richard D

Shrekfeet arrived as promised and carried out a thorough recovery job. The company is professional, polite and helpful and offers competitively priced and comprehensive services.

Paul K

Diligent and hardworking, the team at Shrekfeet work tirelessly to ensure a great result, Ian was always happy to offer advice and guidance on our lawncare.
Let's Save Your Time, Money, and Energy
Keeping lawns in perfect shape is our passion, and we love what we do for a living. When it comes to lawn care, our main goal is to save you time, money, and energy, which you can never do on your own.
Do you want to take care of your lawn and keep it clean? You've just found the right spot. With just a few clicks, you can have a professional lawn care team come to your Havant home.
All you have to do is tell us where you are, and we'll give you a price right away that you can't refuse. There are no hidden fees, and we don't waste time talking.
Whether you have clay soil in Havant that gets waterlogged in the winter and dry coastal winds in the summer, or sand soil, our lawn care experts know how to cover and take care of things.
We'll put together the best team of professionals based on what your lawn needs so that you can get the most out of it. In short, we take care of everything, from fixing up the lawn and scheduling maintenance to processing payments, so you can sit back and enjoy a beautiful and healthy lawn.
What Makes Us Top Lawncare Service in Havant
Process is quick and easy
To start taking care of your lawn, all you need is a few minutes. Just look at our service packages and choose the one that fits your needs and budget.
One-Stop company for Lawn Care
We take care of everything your lawn needs, whether it's getting rid of moss and thatch, easing compaction, improving the biology and structure of the soil, filling in bare spots, or maintenance.
100 percent Satisfaction
Our team of experts in Havant works according to the rules and always gets results that meet expectations. Our lawn care services are guaranteed to make you happy 100% of the time.
All-in-One Management
You can use the Shrekfeet platform to get a quote, set up a maintenance schedule, make payments, and give feedback. You can do all of these things from the comfort of your couch.
Service That's Among the Best
Don't just believe what we say. Before you hire our team, read our customer reviews to see what they have to say about how we do business.
Experts with a lot of experience
Our lawn care team in Havant is made up of top-level professionals and experts who are fully trained and know what products and tools to use in different situations to get the best results.
Top-Level Lawncare Pros in Havant
There's no doubt that everyone's dream is to have a beautiful lawn in their yard. Some people are lucky enough to have a lawn area, but they don't have the skills, time, or money to keep it in the best shape.
Our team is up 24/7 to help people in Havant keep their lawns looking perfect and beautiful. Are you living in Havant? Get in touch with us right away, and our experts will turn your rough lawn into a place where you will love to spend hours.
The people who work on Shrekfeet's lawn care team in Havant are all talented and ready to take on new challenges every day. We also have advanced tools, high-quality products, and the most up-to-date technology, which makes us a reliable and standout lawn care service in Havant.
So, let our experts help you make the lawn you've been wanting for a long time. Do not be afraid to ask anything. Start a live chat with us or give us a call, and our customer service team will clear up any questions you have.
Lawn treatments tailored to each season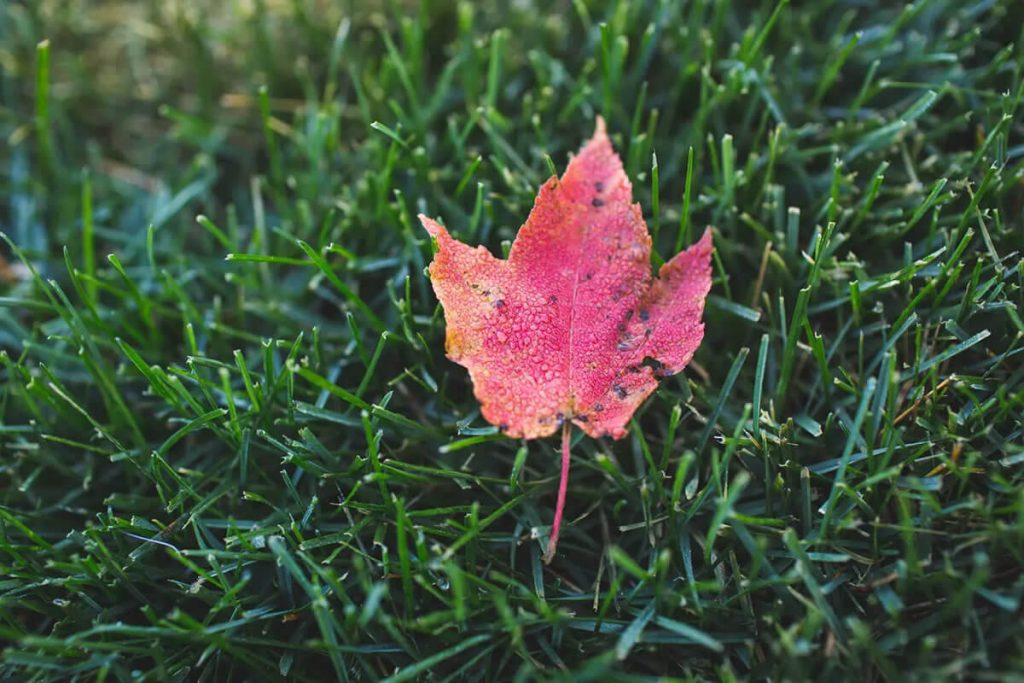 Autumn
As days begin to shorten the needs of your lawn still need to be addressed. At this time of year our focus is on soil health and moss prevention.
Specialised nutrition – strengthening leaves & cells to help with winter condition
Weed control – safe treatment of all lawn weeds
Moss prevention – controlling moss before it takes control
Microbial booster – feeding soil biology which will help to protect grass plants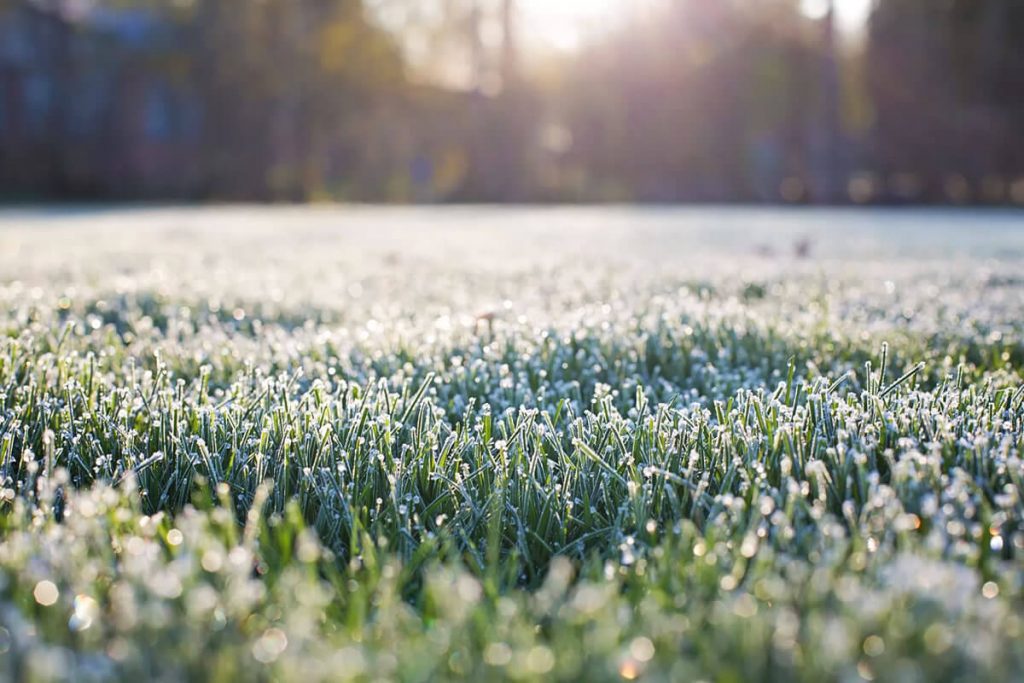 Winter
Darker days and wet, cool weather can cause lawns to struggle. Our Winter treatments help your grass make its way to Spring.
Two fast-acting liquid treatments
Moss control – dehydrates moss to prevent it taking over the lawn
Lawn tonic – essential winter nutrients to aid cell production and repair
Winter green-up – boosting your lawn's ability to make use of low light levels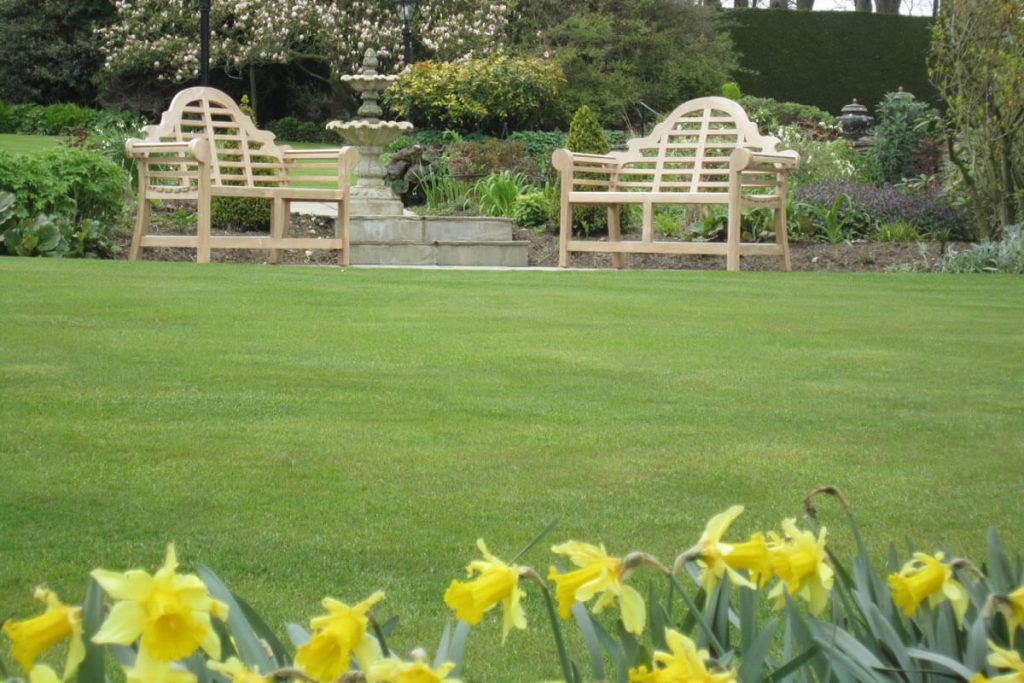 Early Spring
Grass starts to grow sooner than most people realise. Without early nutrition, grass can become stressed and suffer from disease.
Controlled nutrition – released carefully over time
Temperature controlled – if spring is cold, nutrition is not released into the soil
No excess – even grass colour and growth through to mid-summer
No loss – controlled release nutrition won't create environmental issues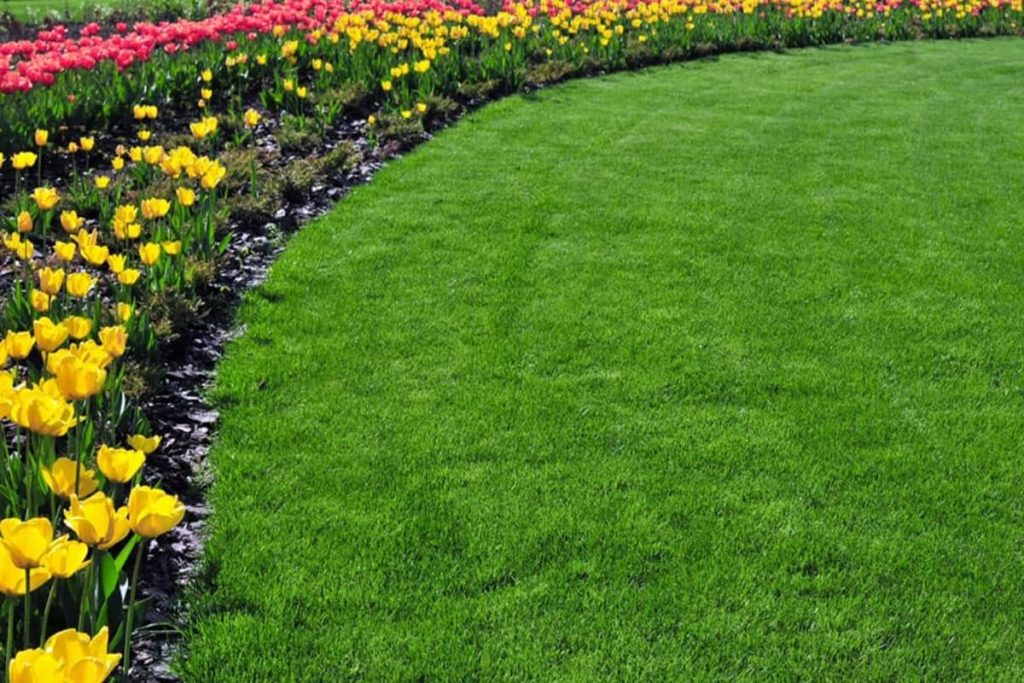 Spring
As days begin to warm, weeds can become an issue in untreated lawns. Our Spring treatment addresses lawn weed issues.
Safe weed control – for you, your family, your pets and wildlife
Safe for bees too – our plant control products are guaranteed safe for insects
Safe application – we always follow industry best-practice guidance
Effective – we will control even the most challenging weeds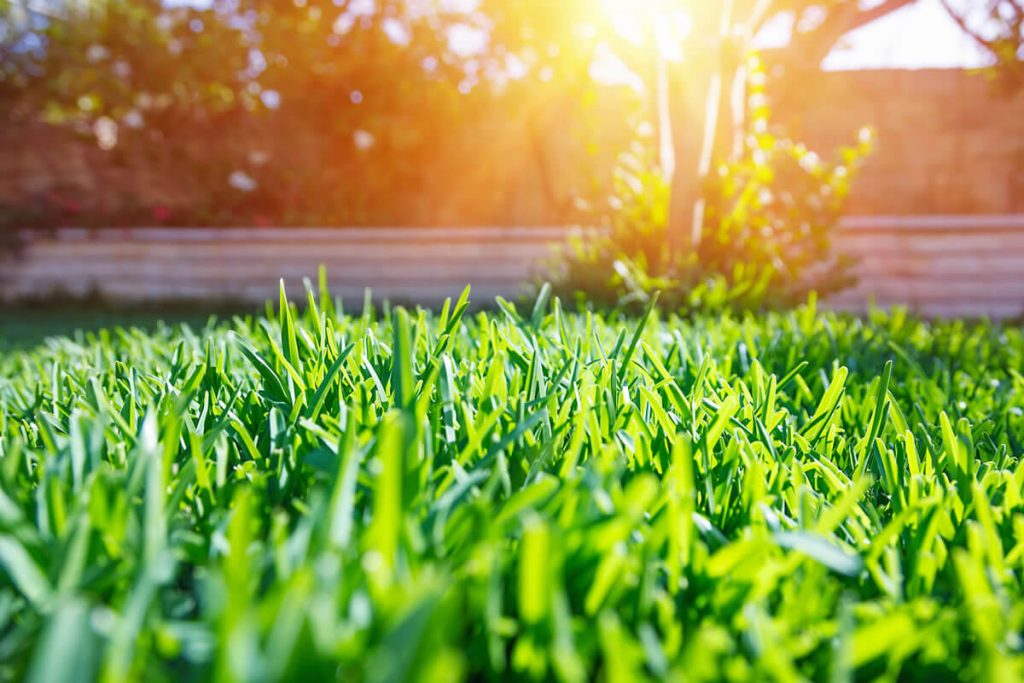 Summer
Hot and dry weather can be stressful for lawns. Drought-safe summer nutrition and weed control will keep your lawn looking great right through summer.
Feeding your soil – nurtures beneficial soil biology
Weed control – treatment of any lawn weeds
Water regulation – balanced nutrition essential for efficient water regulation
Bio-stimulant – fertiliser designed to provide relief to stressed lawns