About Shrekfeet Professional Lawncare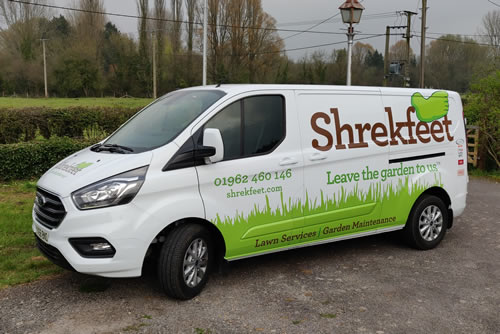 We're an independent lawn care specialist to the domestic market throughout Hampshire.
All year round we provide complete lawn care services involving:
Lawn Treatments – nutrition, moss and weed control, drought and pest management
During the Spring and Autumn months we carry out many complete lawn renovations.
This can be tiring, physical work.
We pride ourselves on extremely high levels of customer service and excellent communication.
Due to our professional approach, in an often unprofessional industry, our customer retention and satisfaction are extremely high.
Because of our success we are now increasing the size of our team and are welcoming applications from those whose values and interests meet the growing needs of our business
About the Role
Our employees work between 1 and 5 days per week, to suit your needs and ours. On either a part-time or full-time basis.
Our days often start at 8am and usually finish at 4.30pm. And we work in all kinds of weather – yes, even when it rains!
We're looking for people who are dependable yet flexible with their time.
We currently work out of an Alresford base.
Starting salary is £20,000 to £24,000 per annum dependant on experience
We provide 28 days paid holiday per year. After the first year you will also get your birthday off as paid leave if it falls on a work day.
About You – "The Shrekfeet People Essentials"
This is a physically demanding role and whilst we do everything to support you by providing high quality equipment and training, if you have any concerns about your physical fitness, it's important you don't apply.
You must be able to drive and be confident manoeuvring a large van.
You must be customer focussed, ensuring your communication and problem-solving skills are always going to delight our clients.
You must be comfortable with the use of software and mobile devices.
You must be able to pass criminal records check and have the right to work in the UK.
About the appointment process
We recruit based on experience and values.
So, if you're still interested in formally applying for a role with us, please send an email to lawnman@shrekfeet.com outlining how you meet the Shrekfeet People Essentials.
From there, we'll arrange to meet suitable applicants to discuss your experience, values and this great opportunity further.