UK Lawncare Association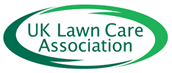 Ian, the owner, and founder of Shrekfeet Lawncare, is a committee member of the UKLCA. The UKLCA is a voluntary association created by independent UK lawncare operators, for independent operators who are committed to providing the best quality and highest level of lawncare service at your home.
What does this mean for you?
By choosing a lawncare provider that is a member of the UKLCA you can be sure that you have selected a provider committed to providing the very highest level of customer service and using the latest products and technology to deliver a great lawncare experience. Member businesses are able to enjoy the support of industry leading manufacturers and benefit from learning and networking opportunities.
The Association invests in training events, health and safety and best practice initiatives so you can be confident that when approaching a UKLCA member they have had the commitment to invest in their business and their staff members in order to bring you the latest lawncare knowledge and practices. You in turn will be supporting a local business and your local economy.
Basis Lawn Assured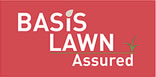 The BASIS Lawn Assured Scheme is a voluntary, Government backed auditing scheme, for companies involved in the control of weeds, pests and diseases in the lawncare industry.
The aim is to raise professional standards within the lawncare industry by ensuring all Lawn Assured businesses are meeting a consistent standard of performance when managing lawns and applying Plant Protection Products. Members are audited to verify that they are meeting specified requirements in a range of areas including:
Pesticide storage
Integrated management of weeds, pests, and diseases
Staff training
Application equipment
Record Keeping
What does this mean for you?
Businesses meeting the requirements of the Lawn Assured Scheme can demonstrate they are following best practice and are managing lawncare in a safe and sustainable way. This scheme is also widely recognised as the benchmark of best practice within lawncare by the UK government and industry bodies such as the Amenity Forum.
As voluntary members of this scheme we help to drive the industry forward and demonstrate to you that your lawns are being cared for in a safe and sustainable way.
City & Guilds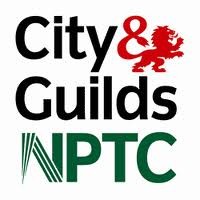 For over 140 years City & Guilds has worked with people, organisations, and economies to help them identify and develop the skills they need in their organisations. They deliver work-based learning programmes that build competency, to support better prospects for people, organisations and wider society. They are a Royal Chartered Institute and a registered charity, everything they do is charitable. We use City & Guilds training across our business to ensure the highest standards are trained, developed, and delivered.
What does this mean to you?
You can take comfort in the knowledge that our people are trained to high standards and have achieved City & Guilds certification to prove that they know what to do, how to do it and what good looks like. Our trained lawncare professionals delivery exceptional and safe services to you.