Dealing with lawn ant problems
Lawn ant problems fall into 3 main groups
Stings from red lawn ants

Uneven lawns from ant nests

Ant hills cause mowing issues
Sounds annoying doesn't it?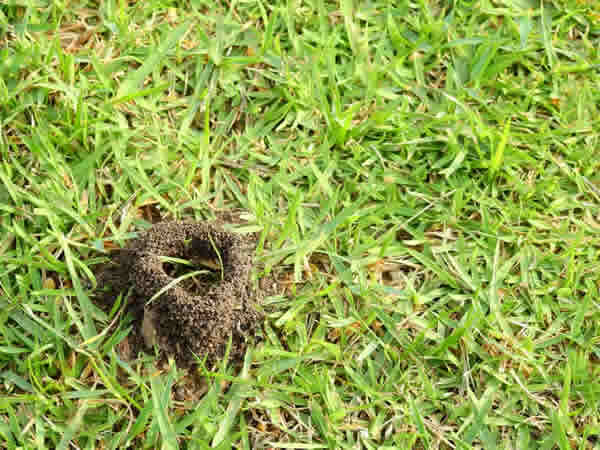 Maybe you are thinking
How do I get rid of ants in my lawn? Why have I got ants in my lawn? Can I kill lawn ants? How do I repair lawn ant damage?
What can I do about lawn ants?
Lawn ants are more of a nuisance than destructive. Here's some facts:
Ants live in a colony of one egg-laying queen and many worker ants
Once mated the queen lives in a chamber deep underground and never again emerges
Treatment is only effective deep underground
Unless you kill the queen then the colony will continue to function
Perhaps you are thinking that this sounds more complex than you initially thought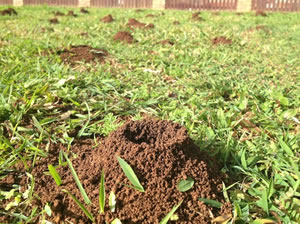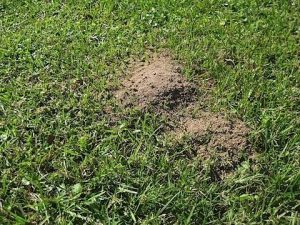 Well here's the low down
To kill lawn ants you need specialist insecticide
So why do many people leave this to the professionals?
The 3 main reasons to ask a professional to deal with your lawn ant problem
Surface treatment will only kill worker ants and not the egg-laying queen
The products used to kill ants deep in lawns are only available to professionals
Pesticides must be used in the right quantity, at the right time if you expect the right results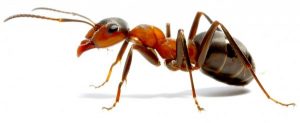 Why are lawn ants a problem?
Ants build their nests underground and in doing so bring soil to the surface
Ant nest soil makes lawns uneven and increases mowing problems
Some UK ants bite and sting with formic acid which can be very unpleasant
Lawn ants detract from you enjoying your lawn to the full
Once ants begin to colonise your lawn it is likely that their numbers will increase each year unless treated
Remember that if the person treating your lawn isn't licenced then they aren't legal – and neither are you!
It's not as easy as sprinkling some powder on top of the nest;
Save yourself time and save money and still have a lawn to be proud of
Use a professional lawn care specialist who knows what to do to make your lawn resistant to pests and diseases